The panels are manufactured in a mix of sustainable hardwoods all with a linear grain making them ideal for painting by providing a flat and uniform finish. This helps compliment the single plain stile type to give a clean and pleasing finish to the shutters while reinforcing the strength of the panel to ensure it doesn't twist or warp over time, ensuring that S:CRAFT shutters are built to last and to the highest possible standards.
Cuba shutters are available in 6 popular colours and a wide range of louvre sizes, but the biggest benefit over our Antigua shutters and Bermuda shutters is the fact you can hinge 4 panels together to provide a shutter solution ideal for large windows and expanses with the hardwood panels keeping the weight of shutters down to help prevent bowing and warping.
Our Cuba shutters can also be remote controlled to open and close the louvres (not full panels) at the touch of a button. You can even go online and pre-set them to open and close at your preferred times of the day and season of the year, allowing your shutters to open when it starts to get light in the morning and close when it starts to get dark at night.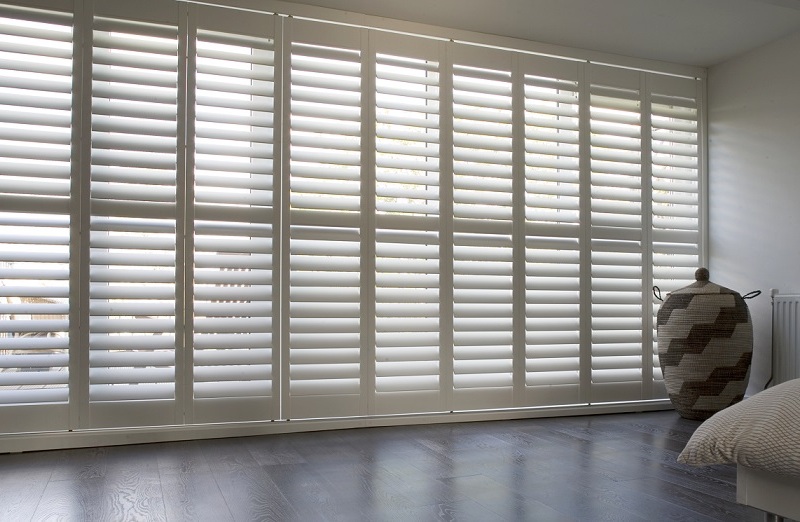 Remote controlled plantation shutters are ideal for hard to reach areas such as in stairways and roofs or if you have a large number of shutters that you like to open and close daily.
Cuba shutters come in a range of tilt rods; the rod that is fixed to all the louvres and enables them to be opened and closed at once, including offset tilt rods that can be placed to the left or right of the shutter panel, central tilt rods in the centre of the shutter panels and silent tilt rods that are integrated into the stile and therefore not visible from the inside. Tilt rods not only offer practicality to shutters, but also aesthetic appeal.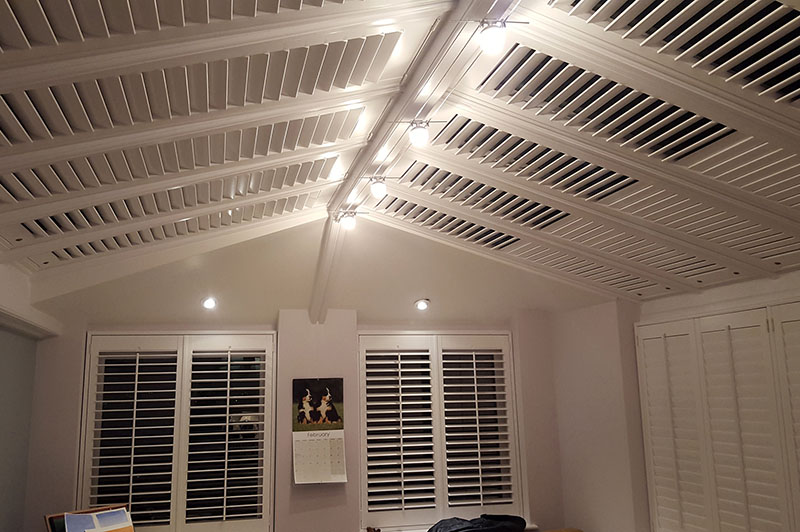 BOOK A FREE IN-HOME MEASURE & QUOTE APPOINTMENT
| | |
| --- | --- |
| Material | Finger Jointed Hardwood |
| Paint Colours | 6 |
| Stain Colours | No |
| Louvre Sizes | 47mm, 64mm, 76mm, 89mm |
| Water Resistant | No |
| Solid Panels Available | No |
| Special Shapes | Yes |
| Custom Bay Post Angles | Yes |
| Style Type | Plain |
| Fixed Louvres | Yes |